MICROLAB G3 USB HEADSET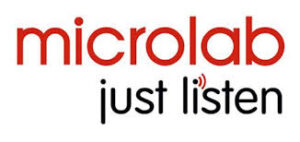 Compare
Description
Just like real world battling
Introduction
G3 is a 7.1 multi-channel omnidirectional gaming headset for your furious battling in the game. Featuring the innovative dual engine dynamic spread spectrum technology, sound positioning is tremendously accurate. You'll never miss any enemy in all directions. With quality microphone, you'll have a smooth conversation with your team players and thoroughly immerse in the gaming. While playing, the blue breathing light also gets you into the battle with all guts. To enjoy endless gaming fun, just pick up G3 and give it a shot.
Features
Circumaural headset: Premium circumaural headset with retractable headband for comfortable wearing.
Omnidirection: 7.1 multi-channel and omnidirectional design is a must for high notch gaming headset. Whenever your enemy is approaching from any side, you'll precisely point out their position and fire at them.
Dual Engine Technology: Innovative DE(Dual Engine) dynamic spread spectrum technology allows a higher level positioning skill.
Quality microphone: Ensure clean and precise communication between your team players.
Breathing light: Create a dazzling gaming world.
Specifications
Mic Dimension: φ 4.0 x 1.5 mm
Sensitivity: -44±3dB (at 1 KHz)
Impedance: ≤ 2.2kΩ
Driver Diameter: φ 40mm + φ 20mm
Sensitivity(S.P.L): 103 ± 3 dB (at 1 KHz)
Frequency Response: 20 Hz – 20 kHz
Cord Length: ≤2.2m
Net Weight: ≈ 440g
Only logged in customers who have purchased this product may leave a review.